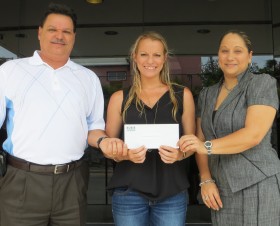 Rubis Energy Bermuda has promised $10,000 to a charity that provides students with breakfast each day.
The company has donated $5,000 to the Coalition for the Protection of Children and will donate a further $5,000 next January.
Read the full Royal Gazette article here.
RUBiS Energy Bermuda has committed to make a $10,000 donation to the Breakfast for Every Child program, administered by The Coalition for the Protection of Children.
David Rose, General Manager of RUBiS Energy Bermuda, said, "RUBiS recognizes that the pressures of today's social and economic conditions are challenging Bermudian families in their desire to provide some of the basic necessities.